Nemours Inspiration Award & Our One Million Dollar Grant
On Wednesday, December 13th, 2017 a few of our volunteers were honored to join a room full of health professionals, advocates, and members of other charitable causes at the Nemours Annual Donor Reception held at the DuPont Country Club in Wilmington, Delaware. That evening, we were also honored to have received the 2017 Nemours Inspiration Award for our dedication to providing ongoing funding for cutting edge blood cancer research. Upon receiving the award, President and Founder of the LRFDE, Denni Ferrara, spoke candidly about her own experience with childhood cancer and the capacity of the human spirit with it's ability to not just endure times of suffering, but to blossom from it. She credited her family's resiliency to the health professionals and friends that surrounded them when her daughter was battling leukemia, and said that the same selflessness and compassion is what she sees in the volunteers of the LRFDE.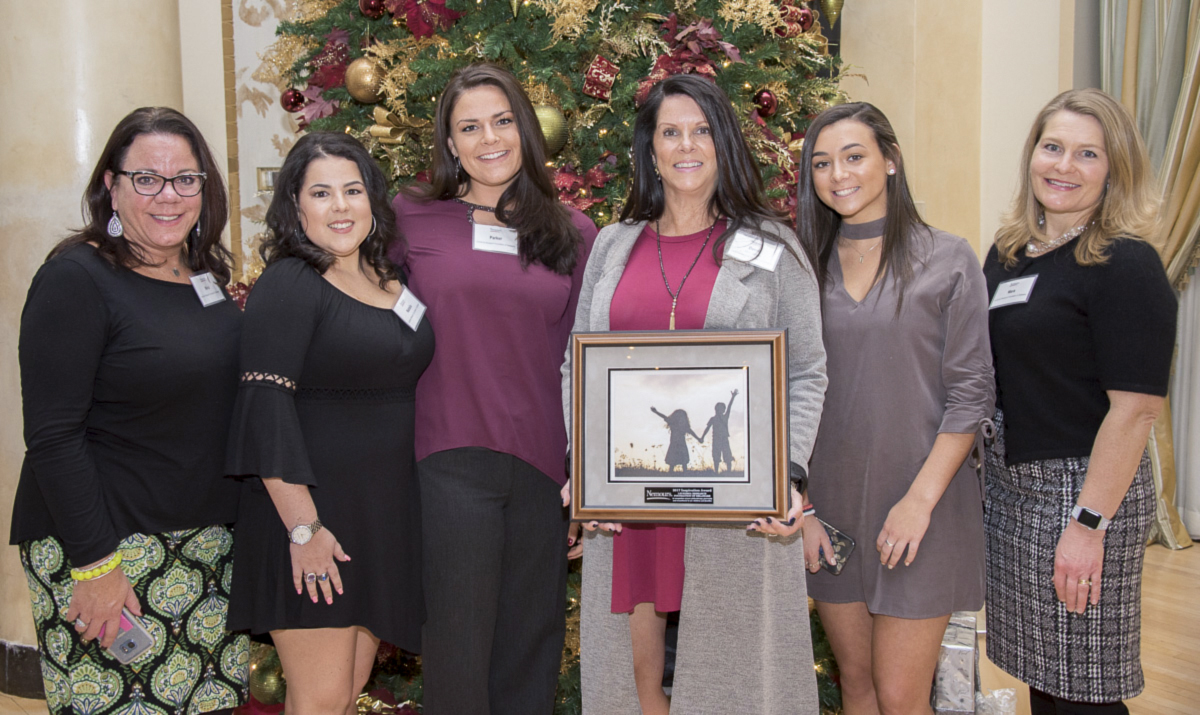 Prior to the Donor Reception, we were joined by a small group of Doctors and Executives from the hospital (who have truly become friends through our common goal) to present another one million dollar grant to Nemours Alfred I DuPont Hospital for Children. As we looked at which institutions to partner with for our next grant, the words "cutting edge blood cancer research" seemed to fit best when describing the scientists right here in our back yard. For the past 5 years the LRFDE has been in awe of the breakthroughs made by Dr. Kolb and the staff of Nemours. The launching of a clinical trial for a new immunotherapy drug is truly remarkable. Their dedication to fighting childhood cancer while attempting to limit toxicity to the patients and their numerous other accomplishments coincide with our mission of advocating for advanced therapies and patient care. The Leukemia Research Foundation of Delaware is honored to support Nemours so that their historical breakthroughs in cutting edge blood cancer research will continue. 
As always, thank you to all of our sponsors, event participants and selfless volunteers for joining us in our mission. All of this, is because of you. 
With love & gratitude, 
The LRFDE