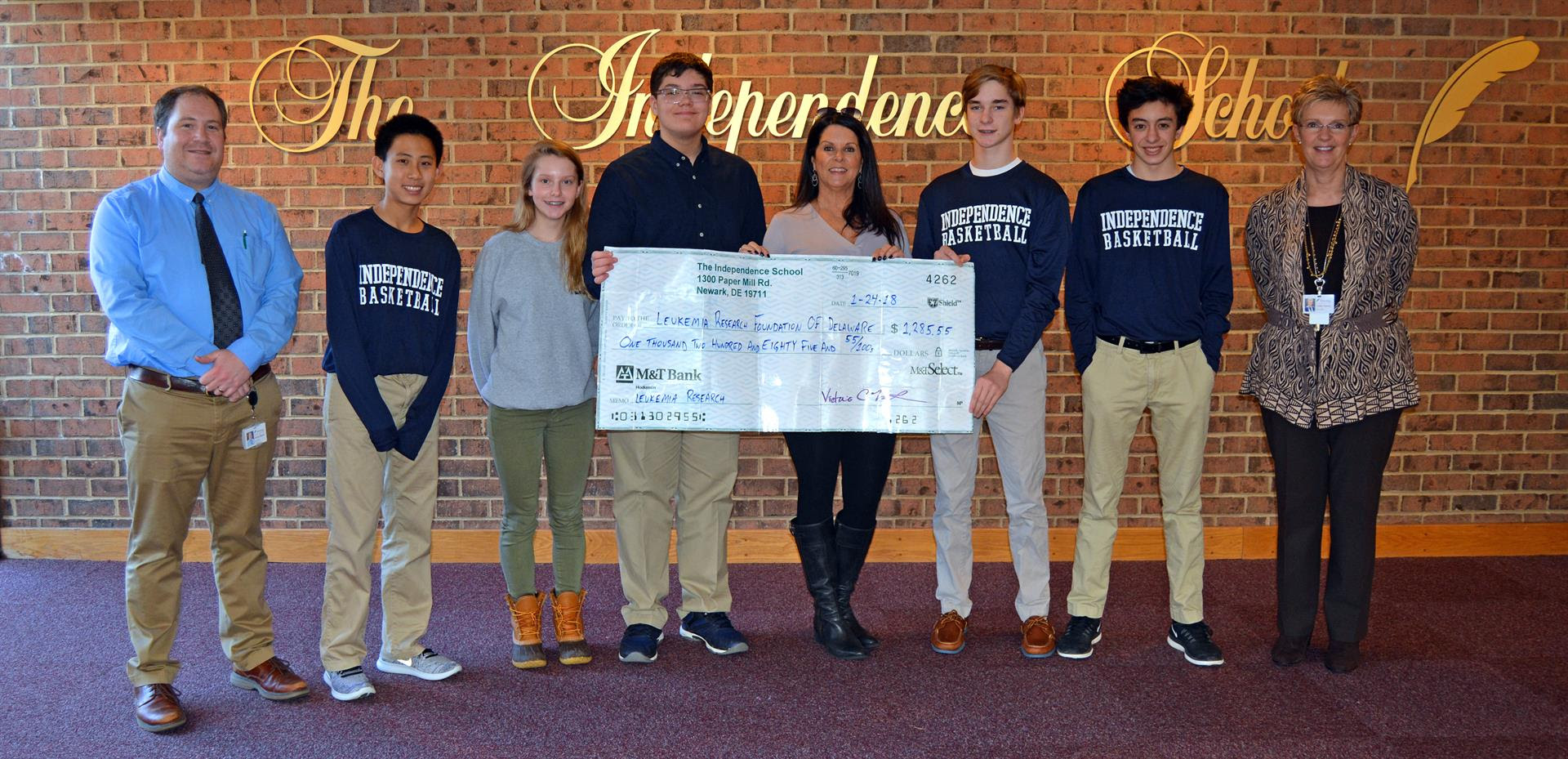 Independence School Goes Gold For A Cure!
The Independence School Student Government Association proudly supported our efforts of funding research by "Going Gold" on Friday January 19th, 2018. The student body participated in a "dress down day" to raise awareness for cancer research and concluded their day with a gold themed dance in the gymnasium. Strobe lights, great music, good food and awesome door prizes made for an exciting evening! Independence School donated a grand total of $1,285!!
We are so grateful to build working relationships with students like the Independence School, who support our mission and believe in our dedication, to give one hundred percent of every dollar to research. 
Many thanks to the Student Government Association and advisors Tanya Godsey and Mr. Raab for all of their hard work!