Giving Tuesday signed into Proclamation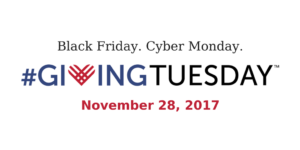 On a global day of giving, the Leukemia Research Foundation of Delaware was honored and privileged, to join representatives from an array of nonprofits during Delaware's Proclamation signing of Giving Tuesday. We were also humbled and surprised, by the recognition of our Executive Director, Denni Ferrara, for her efforts in the promotion of charitable giving and volunteering through her selfless dedication, to providing ongoing funding, for blood cancer research.
Giving Tuesday is a global giving movement built by individuals and communities in the US and in countries around the world. On Giving Tuesday, millions of people come together to support and champion the causes they believe in, by donating and fundraising on their behalf. For more information on Giving Tuesday, please visit www.givingtuesday.org
We at the Leukemia Research Foundation of Delaware, strive to make everyday like November 28th. Through the continuous support from our volunteers and the dollars donated at our events, we believe in finding a cure and in the power of community. Thank you to everyone who makes that possible. Today and everyday, we encourage you to believe in the power of giving. 
With love & gratitude, 
LRFDE